SPACECHEM
SpaceChem is an obscenely addictive, design-based puzzle game about machine building and fake science!
Take on the role of a Reactor Engineer working for SpaceChem, the leading chemical synthesizer for frontier colonies.
Construct elaborate factories to transform raw materials into valuable chemical products! Streamline your designs to meet production quotas and survive encounters with the sinister threats that plague SpaceChem.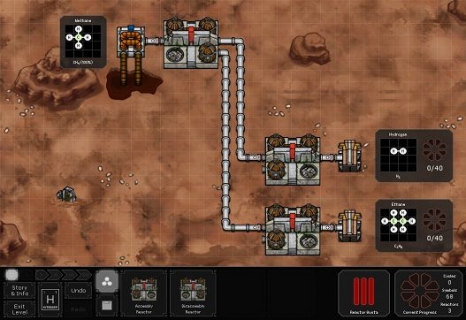 Every puzzle in SpaceChem has literally hundreds of possible solutions, allowing for freeform problem solving, clever optimizations, and an intense satisfaction as your personal creation springs to life.