Plants vs. Zombies: Garden Warfare 2 is a third-person shooter, similar to Garden Warfare. Gameplay will largely remain the same as its predecessor, with the addition of 6 new plant and zombie classes, a zombie version of Garden Ops, titled Graveyard Ops, and a new mode called Herbal Assault mode, a swapped version of Gardens and Graveyards where the Zombies must defend the bases and preventing the Plants from capturing it, which supports up to 24 players. Different classes have different abilities. Most characters and modes (Team Vanquish, Garden Ops, etc.) from the original Garden Warfare will be returning. A new "remix" musics from the original Garden Warfare for the Zombies. New abilities for returning characters will also be introduced in Garden Warfare 2.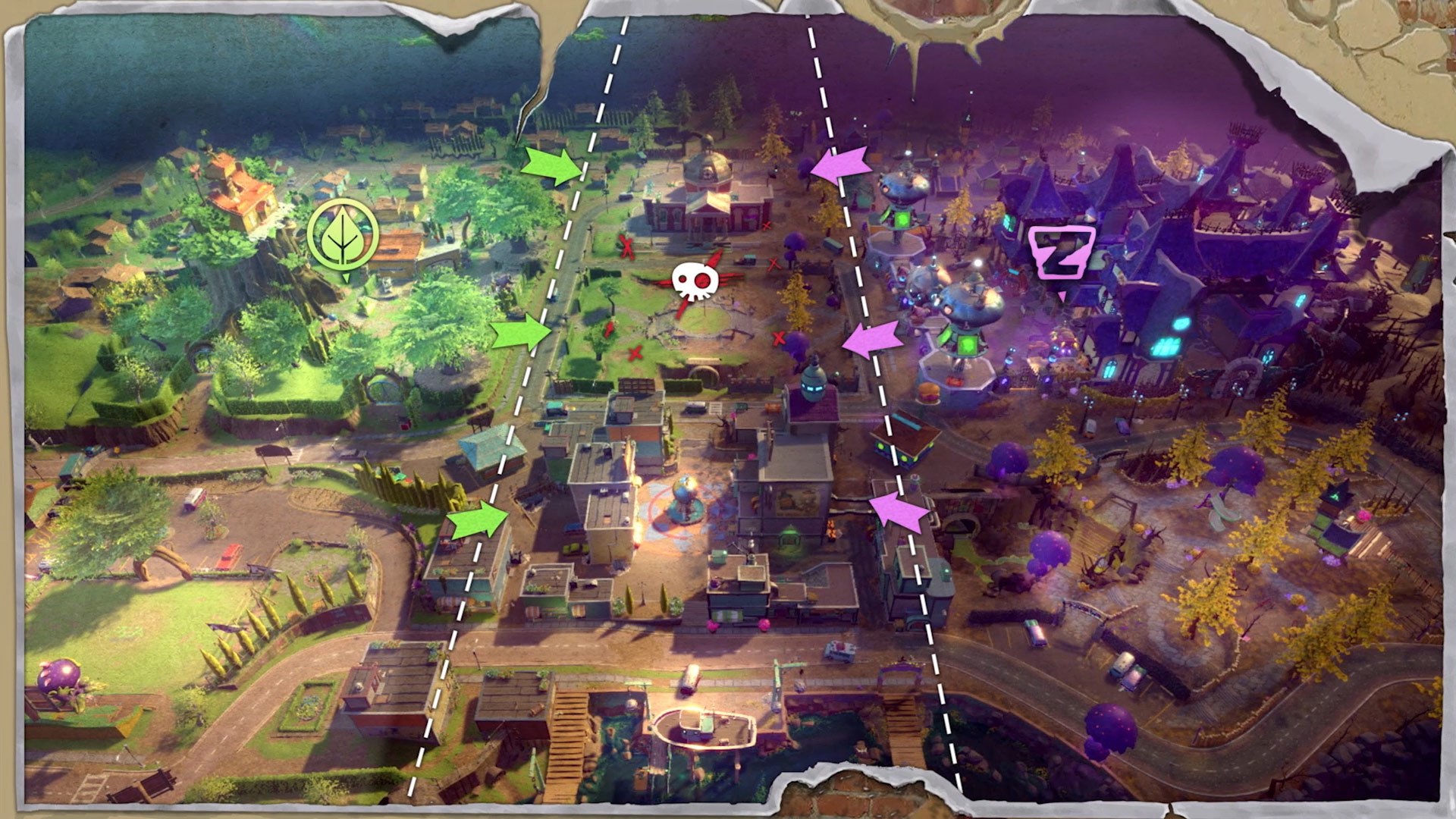 Unlike the first game, while in the original Garden Warfare can play solo only on Garden Ops, via private mode, in Garden Warfare 2 every mode in the game can be played solo. Split-screen multiplayer, private servers, twelve maps and forty different characters will be supported at launch. Free additional content will also be released regularly upon the game's release. An internet connection will still be required as in the first game.
A new mode called Backyard Battleground is also introduced. It serves as a hub world that is free for players to explore. In Backyard Battleground, players can access portals that are connected to missions, view unlocked characters' bobbleheads, collect collectibles scattered in the world, and join King of the Hill-style matches known as Flag of power matches against artificial intelligence at will. When playing Backyard Battleground, the game will send waves of enemy heroes, although the game will also send crates, containing either an AI ally or coins. There are also plant pots or places where the player can build either plant turrets or Zombie bots. A shooting gallery and moon-based missions are also featured.
Article Source: Wikipedia