[Steam] Weekend Deal: Ghost in the Shell: Stand Alone Complex - First Assault Online: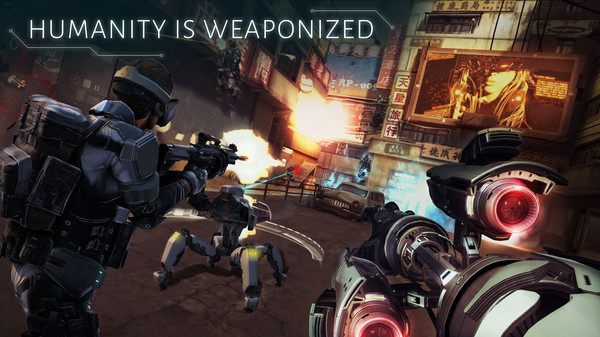 Recruit Early Access Pack
£1.99/ €2.49/ $2.49 (50% off)
Specialist Pack
£5.49/ €7.49/ $7.49 (50% off)
and the
Super Cybernetic Pack
£15.40/ €18.75/ $20.09 (33% off)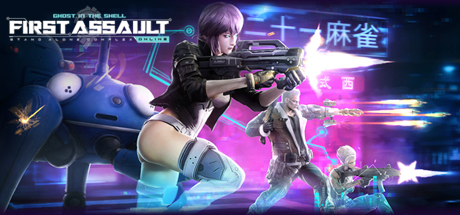 FREE WEEKEND untill Sunday. Ends May 3rd 10AM PST
Early Access Offer:
About This Game
Stronger, faster and more lethal than mankind's deadliest soldier: You're a member of Section 9, an elite force of cybernetically enhanced combat operatives responsible for protecting society and fighting terrorists on the neon drenched streets of a futuristic Japan.
Society has embraced new technology, leaving themselves vulnerable to malicious super-hackers. Cyber terrorism has evolved and so must you! Dive beyond humanity as you upgrade and augment yourself into a walking weapon, capable of super human feats. Deliver the first assault by coordinating strategic attacks, hacking enemy weaponry and utilizing SkillSync to link-up and share cyber skills with your allies, in this gripping team shooter inspired by "Ghost in the Shell: Stand Alone Complex", the critically acclaimed series based on Shirow Masamune's original comic "The Ghost in the Shell".
Key Features:
Humanity Weaponized: Exceed the limits of mortality as you augment your evolved human shell with cutting edge technology engineered to kill. Fight as one of several distinctive operatives, each with a unique cyber skill ranging from heat seeking drones and deployable turrets, to therm-optic camouflage and infra-red vision.
Synchronized Assault: Systematically deploy crippling strikes utilizing advanced cyber skill sharing technology with fellow Section 9 operatives. SkillSync enables smart combat with advanced battlefield tactics evolving the tactical shooter experience to a futuristic stage of warfare.
Mankind is Hackable: It's 2030 and the citizens of Japan are under attack from sinister cyber terrorists attempting to corrupt society. Join Section 9 and explore a dystopian world inspired by "Ghost in the Shell: Stand Alone Complex", the animation series based on the cult-favorite franchise that launched the Cyberpunk genre, paving the way for several major sci-fi blockbusters
Link:
Hidden Content Wrote:You must reply in order to see the hidden content!
Enjoy Guys!