Tom Clancy's Ghost Recon Wildlands is an open world tactical shooter video game developed by Ubisoft Paris. It is the tenth installment in the Tom Clancy's Ghost Recon franchise and is the first Ghost Recon game to feature an open world environment. The game moves away from the futuristic setting introduced in Tom Clancy's Ghost Recon Advanced Warfighter and instead feature a setting similar to the original Tom Clancy's Ghost Recon. Ubisoft described it as one of the biggest open world games that they have ever published, with the game world including a wide variety of environments such as mountains, forests, deserts and salt flats. The game was released on March 7, 2017 for Microsoft Windows, PlayStation 4 and Xbox One.
Gameplay:
Tom Clancy's Ghost Recon Wildlands is an open world, tactical shooter utilising a third person perspective with an optional First-person view for gun aiming. Players play as members of the Ghosts, a "fictional" elite special operations team in the United States Army. The game will not feature the futuristic setting used in Advanced Warfighter and Future Soldier, but will instead adopt a modern-day setting, similar to the original Tom Clancy's Ghost Recon. As a result, the equipment featured in the game will be based on weapons and gear commonly used by military forces around the world. However, the game will feature some original equipment, such as drones that can be used to tag enemies and show objectives. These drones have limited abilities until upgraded. The game will be the first entry to feature an open world, which includes nine different types of terrain, such as: mountains, forests, desert, salt flats, and will introduce a dynamic weather system as well as a day-night cycle. Completing missions during daytime allows players to spot enemies easily, while completing missions at night grants players a tactical advantage, as the night offers players better concealment. Players are tasked with making observations before carrying out missions. A variety of vehicles, such as dirt bikes, helicopters and dune buggies, will feature in the game. Wildlands will feature side-missions, unlike its predecessors.
When completing missions, players can reach the location where the mission starts through a variety of ways. Players can parachute from a helicopter, walk overland, or drive towards their objectives. Players are allowed to use multiple ways to complete objectives, such as utilizing stealth, melee combat, or using the long-ranged or short-ranged weapons provided in the game. Between missions, players are free to explore the game's world, and the game will feature outposts that can be taken down by players. Players can grab enemies at close range with one hand for defense, while using the other hand to shoot.
When not completing missions, players can interact, and build friendly or hostile relationships with other non-playable characters, such as the citizens, officials or the rebels of the world. These interactions require strategy, as interactions will bring consequences and impact the game's world, and change how players can achieve their objectives. Players can also gain experience points to level up. The playable character can be customized, and loot found on enemies' corpses can be equipped by player characters. Weapons and gear can be upgraded as well. According to the creative director of the game, the AI of the game will be unscripted and will have their "own motivations and agendas".
The game features co-operative multiplayer, in which players can be joined by up to three other players to explore the game's world and to complete campaign mission. The game can also be played solo, in which the player will be accompanied by three AI teammates, which the player can give orders to. A competitive multiplayer mode will be released as part of a free update some time after the game's release.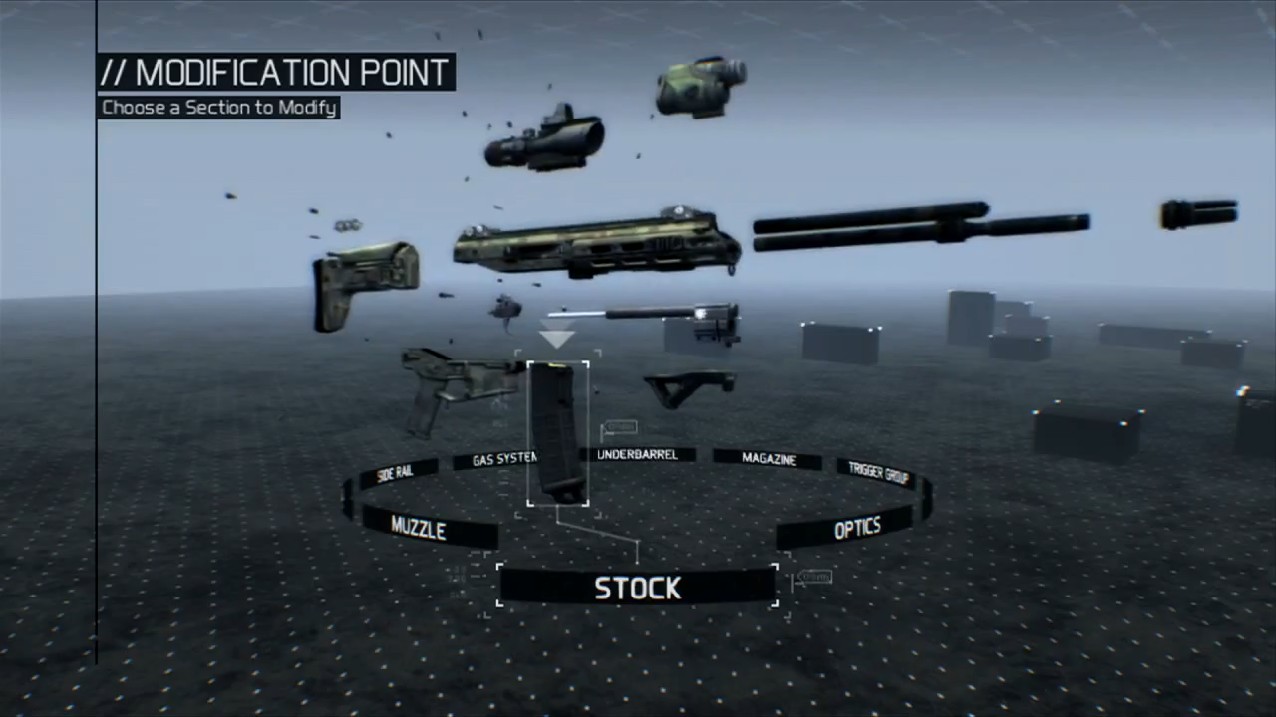 Various types of firearms appear in the game some including the AK-47, Desert Eagle, Mk 14 Enhanced Battle Rifle, SPAS-12, SIG Sauer P227, H&K USP, Beretta M9, SR-25 and the FN Five-seven to name a few.
Tom Clancy's Ghost Recon Wildlands received "generally favourable" reviews, according to video game review aggregator Metacritic