Feature: Biped Producer On The Cute Co-op Platformer's Journey To Switch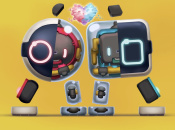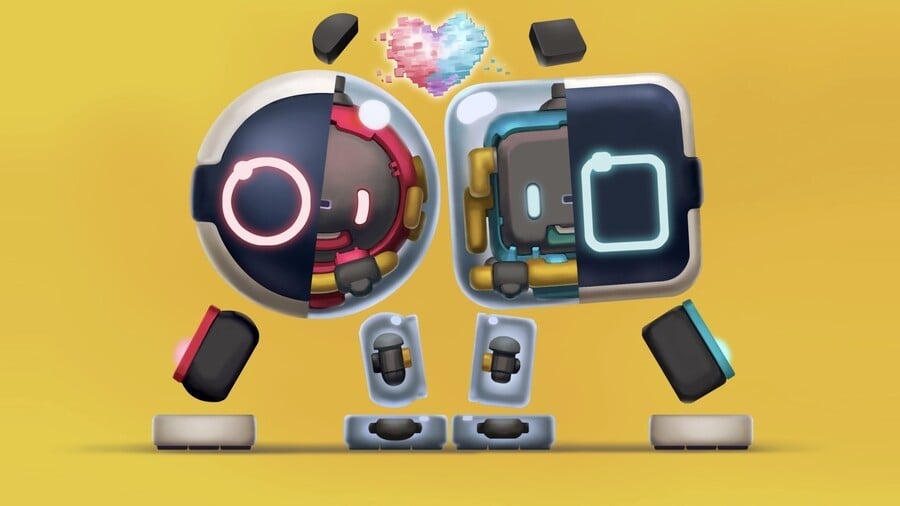 Earlier today we reported that Biped, the cute robot puzzle platformer from NExT Studios, is coming to Switch on 2nd July. The game released a couple of months ago on PS4 and PC, but with its local cooperative gameplay and accessible controls, it sure looks tailor-made for Nintendo's console.
Recently, we were fortunate enough speak with the game's producer Dong Ding via email about the development of Biped (or biped, as it's stylised), the upcoming online mode, and the challenges of the Switch version.
---
Nintendo Life: For Switch players who might have missed the Steam and PS4 launch of Biped, can you tell us a little about the game?
Dong Ding, producer at NExT Studios: Biped is a unique coop action game powered by physics. In biped, you control the legs of the main characters, 2 cute little robots, rather than the characters themselves. Веside from the joysticks, you won't be using any other buttons! Go on an exciting adventure with many tough challenges that require a lot of collaboration between you and your partner.
Tell us about the team at NExT Studios. How many people worked on Biped?
At NExT Studios, we constantly strive to deliver truly original gaming experiences. With our games we cover a wide range of genres and subjects, from imaginative puzzles to fierce fighting, from Ancient China to Future Earth, we will never cease to explore new worlds to surprise and entertain gamers who are looking for creativity and uniqueness.
So far we have published Death Coming, Iris.Fall, Bladed Fury, Meowoof, Nishan Shaman, Unheard, and biped on PC and console with more coming out later this year.
How long has Biped been in development? What inspirations did you look to while making it?
Biped was created in roughly 2 years. We are a team made of Nintendo fans so we naturally took a lot of inspirations from various Nintendo games. However, the level of originality that went into biped dictated how we came up with all the design solutions because there really weren't many references out there.
We are a team made of Nintendo fans so we naturally took a lot of inspirations from various Nintendo games.
You control two cute robot characters, Aku and Sila. Can you tell us about the evolution of those characters? Were they always robots?
Aku and Sila didn't have their names until quite late in development. Since we started off the project with a fun playable mechanic rather than a product vision, we got to spend a lot of time refining how the game plays and how the characters work. It wasn't until the core gameplay was mostly defined that we were able to flush out the game universe, the background story, and hence the decision to make them robots.
We've read that you experimented with PvP multiplayer at one point. How did those experiments shape the end product? Has the game changed over time?
The PvP experiment was actually fun but we didn't feel it was the right direction for the concept in general. We ended up focusing on coop mode because we believed it would provide the most fun to players given the content we could afford to create. After the PvP experiment, we narrowed down the levels to reflect this focus: all of the puzzles and challenges became totally central to the core experience, which is 2 players working and having a great time together.
With local co-op being one of Switch's particular strengths, Biped feels like a natural fit. Presumably, the plan was always to bring it to Switch, so why launch on other platforms first?
We have always known that we want to launch biped on Switch and had no doubt it would be a great fit. However, in reality, it took us a lot of time to work out a control scheme to allow comfortable play using a Joycon, without losing the essence of the unique sense of control. Also, to make sure the game looks as good as it does on PC and runs at a smooth framerate we have been working hard on optimizing without sacrificing visual fidelity. We sincerely hope that gamers will find the wait worthwhile.
What's been the biggest development challenge you've encountered in bringing the game to Switch?
For the Switch version we want to support as many playing scenes as possible so we are currently working on providing the online coop feature as soon as possible after the initial launch. Due to the complexity of the physics involved, as well as our high-performance goals, it is quite a challenge. But we are confident it will be delivered soon.
The last few months have been tough for people all around the world due to the COVID-19 pandemic. How has it impacted NEXT Studios and Biped?
Like the rest of the world, teams at NExT studio had to work from home which presented a great amount of challenge achieving the set of goals we had before the pandemic hit. However, all the toughness and difficulty also taught us a priceless lesson on how resilient and creative our fellow colleagues and friends can be when faced with adversity. We were not only able to largely accomplish our goals but also came out of the situation being more agile, innovative, and most importantly, more understanding of one another.
Are there any plans to add content or new modes to Biped in the future?
For now, we are focusing on delivering the best launch possible for Switch but we have already begun planning for possible major updates. Please stay tuned for future announcements.
Finally, what other games have you been enjoying recently, on Switch or elsewhere?
A Short Hike provides an incredibly tranquil, minimalistic excursion. Animal Crossing: New Horizons is where I go to get my daily dose of pure happiness. And I often rediscover the fun of dungeon crawling with a friend in Minecraft Dungeons, which is not unlike something players can find in biped.
Thank you!
Thank you!
---
Our thanks to Dong. Biped is launching on Switch on 2nd July.
https://www.sickgaming.net/blog/2020/06/...to-switch/