User Management System – Zeus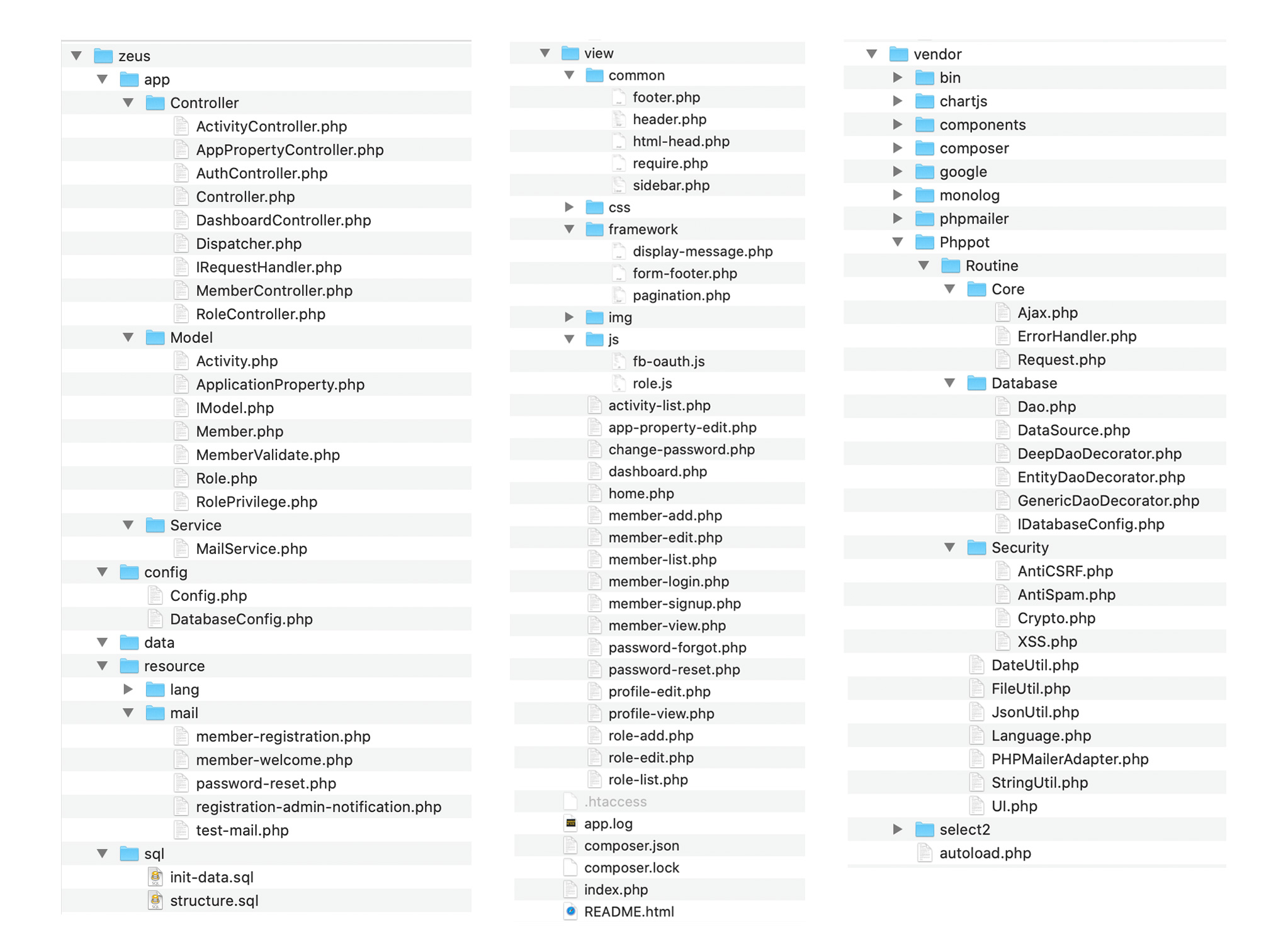 Best-in-class security
Built with security as the prime focus. Safe from SQL injection, CSRF attack, XSS attack and standard security measures in place.
Easy customization
Code is sleek, modular, separated in layers for easy understanding and customization. PSR standard compliant source code with optimum comments. Easy to understand, enhance and maintain.
User management
Admin can create users via the control panel or allow the users to register and signup on the system. Facebook oAuth login can be enabled. Admin can choose any or all of these via control panel.
Access management
Role based access privilege control authorization. Admin can manage access for users at functionality level with just a click of a button.
Admin control
Admin has complete control over the application. Every aspect of the application behavior can be configured via the admin control panel. Right from tracking user activity to restricting permission, all levels can be done via the control panel.
Multi-language
By default the application comes with English and German languages. You can add a new language in just minutes.
https://www.sickgaming.net/blog/2020/06/...stem-zeus/