This Newly Discovered POW Block Bug Freezes Paper Mario: The Origami King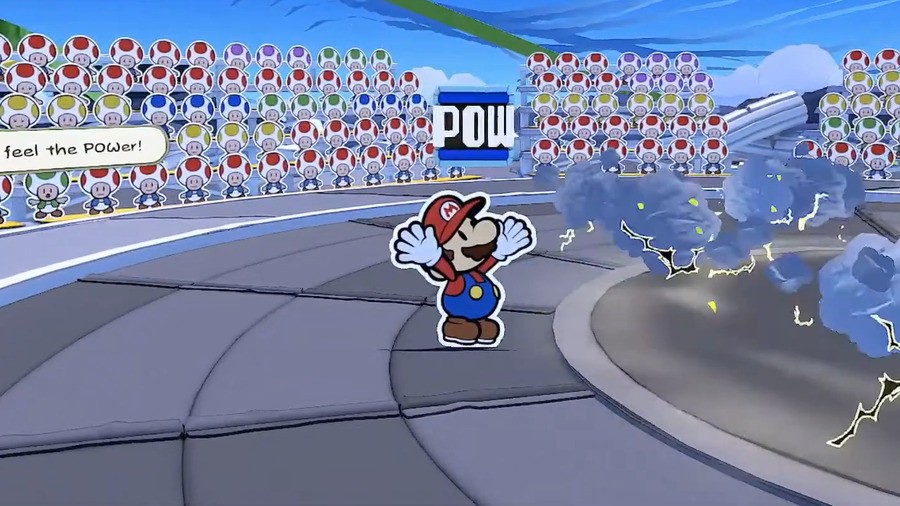 A new bug that has the potential to "softlock" your copy of Paper Mario: The Origami King has reportedly been discovered. Yes, we'll admit the timing of this news is a tad awkward considering Nintendo only patched multiple other glitches yesterday, but it might at least stop a few people from having to replay a certain section of the game.
In phase two of the Boss Sumo Bro rematch located in the Battle Lab, defeating this enemy with a POW Block – before defeating the Sumo Bro – will freeze the game. You'll lose a significant chunk of progress and be forced to redo the entire battle.
As explained by Gaming Reinvented, once this happens, all you can do is watch the background animations play over and over while the boss music continues to loop until you close the game and restart it. Hopefully, Nintendo can patch this out ASAP.
In the game's first update, Nintendo fixed an issue in which players were unable to enter the Spring of Rainbows in Shangri-Spa and resolved a problem where the Black Shy Guy would not be registered in the Gallery of the Musée Champignon—even if you had previously defeated one. Have you encountered the above bug? How about any others? Leave a comment down below.
https://www.sickgaming.net/blog/2020/08/...gami-king/