Hello everyone,
today up for grabs is Pixel Puzzles Ultimate and   Puzzle Pack: Reptile (DLC)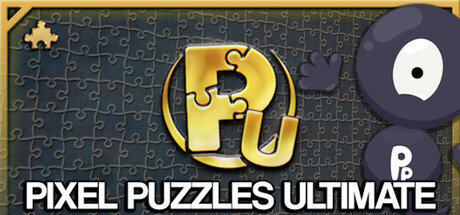 There are 75,000 keys in stock atm. So grab yours before they run out.
Pixel Puzzles Ultimate, redefining digital puzzling.
Pixel Puzzles Ultimate, the definitive jigsaw puzzler for the PC platform.
With more than 12 FREE puzzles included, Pixel Puzzles Ultimate has a large range of puzzles in various sizes for you to try out and enjoy.
With piece counts from 112 to a mega 1000 pieces. Pixel Puzzles Ultimate brings you full size professional puzzles to the digital market place. No longer will a puzzler be left looking for that last piece, never again will the kitchen table be covered in tiny wooden shapes.
From square to rectangle to huge panorama pictures, with a massive variety of separately themed puzzle packs containing only the best images possible, each having a unique cut like no other jigsaw could. Pixel Puzzles Ultimate gives you the choice to play only the types of puzzles you really want to build.
It's a new way to puzzle, customize the game the way you want, with a full range of options to tweak the game as you see fit. Multiple themed play environments, all fully customizable for you to fine tune the jigsaw puzzling experience you're looking for.
Redefining digital puzzling.
FEATURES:
Full range of sizes from 112 to 1000 pieces.
Beautiful puzzle images.
Auto saving, never lose your progress.
Peaceful puzzling atmosphere.
Traditional puzzle gameplay.
Many customization options.
Interactive play environment.
Power ups to help solve puzzles.
Hidden Content Wrote:You must reply in order to see the hidden content!